---
Who we are
10. 8. 2021
Hello friends from all over the world!
My name is Twinomujuni Enock and I´m the the founder and director of the organization called BWINDI PEARL ORPHANAGE FOUNDATION. I started this foundation after realizing , that there are vulnerable children of the Batwa ethnic group, which are the main inhabitants of the Bwindi forest. I started this foundation , because those children are often being marginalized.
The organization is currently catering for 76 children and we hope to add more children, because the number of orphans and vulnerable children is increasing.
A little bit about me: I, Twinomujuni Enock studied driving and tour guiding. I have a driving permit and also a certificate in Tour guiding and a recommendation from Uganda Wildlife Authority. I did my industrial training in Bwindi Impenetrable Forest Park. I have aknowledge about gorillas, some tree species and also in birds.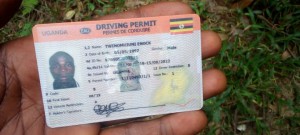 Komentáře
Přehled komentářů